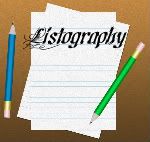 "/>
Kate's Top 5 on Listography this week are search terms. I love looking at these on my blog (ok, I know that's sad) but it's amusing, and sometimes surprising, to see what people sit and Google. So here are mine…
1. Not My Year Off
Self explanatory
2. What Not to Do when Weaning
It seems mums out there are paranoid. As was I really! I wrote the post on my weaning adventures soon after I started feeding baby.. And god was it a messy time. Actually, it's just got messier as babys got older!
3. Pink Fluffy Slippers
People must love the thought of them.. Or are a bit weird? I get a LOT of hits for them!! I posted this as an entry into the Gallery. If people are struggling to find them, I got them from George for a fiver. Best slippers ever!
4. Helmets
Again, another popular one for seemingly overprotective mums! When Baby Boy first started standing, and tumbling all over the place, I felt my blood pressure rising and falling like a yoyo and i kept thinking of protective baby inventions that would ensure the baby just bounced around, all encased, instead of the thrice daily tears!
5. Witches
Yep! Witches! Where I live is famous for the Pendle Witches and my plan was to visit this summer I still haven't been! The search results do amuse me though. My favourite witch related search has been
"Why do witches put Butternut squash on their window sills in September?"
I have no idea! (I even tried to find the answer myself!)